When Claus Carstensen fitted track ends to his road frame, he kept a photographic record. If you're learning to braze, you might find it useful to view this classic framebuilding project step by step.
Fitting track ends
by Claus Carstensen

1. Claus' frame with stock dropouts.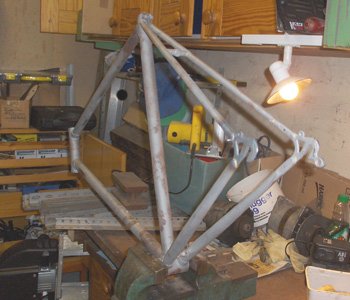 2. Clamping up the rear end.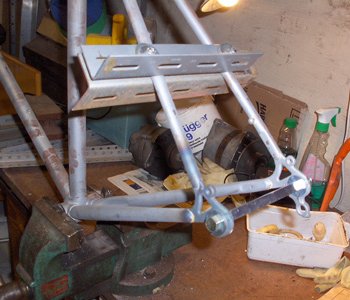 3. Claus begins heating the braze to free the old dropouts...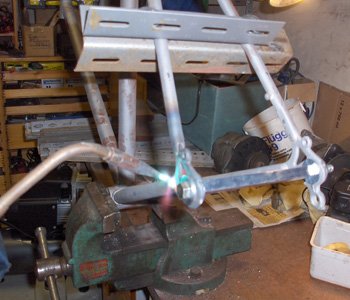 4. ...and brushes away any residue.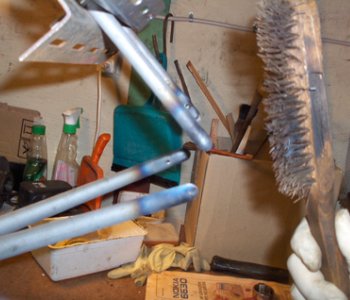 5. Dryfitting the new track ends.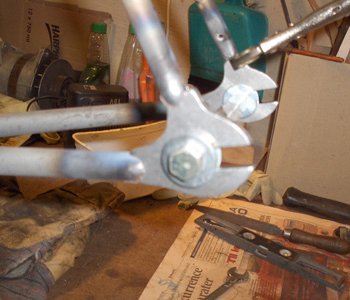 6. Out comes the braze!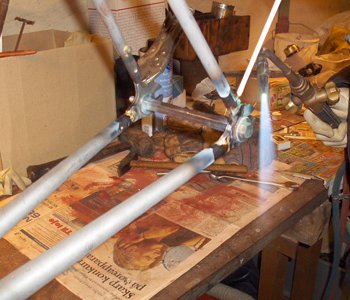 7. Brazing in progress.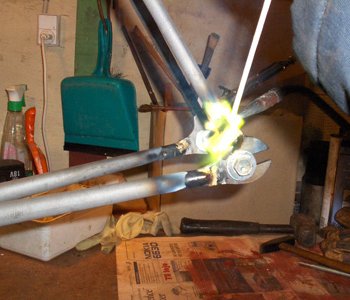 8. Evidence of brazing...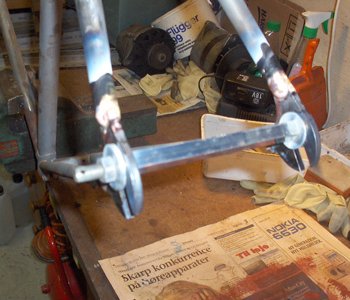 9. ...it took a lot of heat.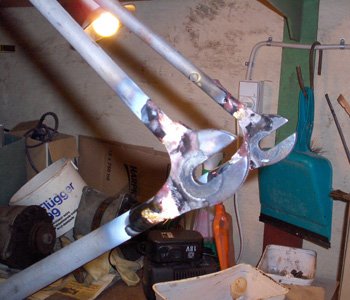 10. All done.