Moab
by Jim Langley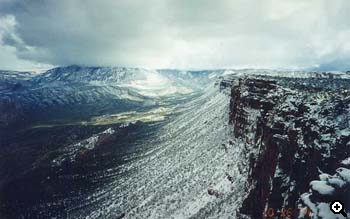 This photo was taken at the top of the Porcupine Rim Trail in Moab, Utah. You climb for hours to get to this point--or you can cheat like some in our party did, and take a ride that cuts off about an hour of climbing. The views here are unparalleled, but we didn't linger long because it was cold and we didn't want to cool off too much starting the ride down. The descent is incredible. There are so many natural jumps that you almost spend as much air time as ground time getting to the bottom. On this day, we had to get back to town ASAP because Captain Dondo had fallen near the top and seriously injured his wrist; almost broken it. He was going to walk down and we were going to get to town and drive back as close as we could to help him. Apart from Dondo's injury, it was a glorious day.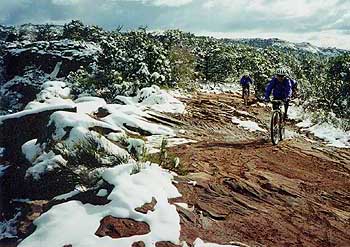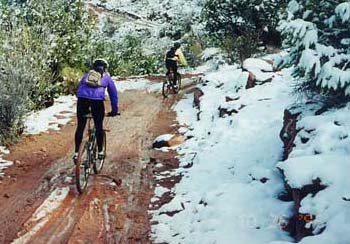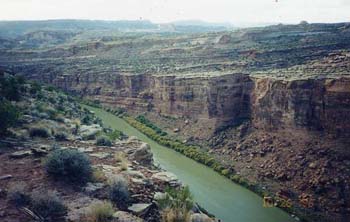 Writer
Jim Langley runs his own site, full of interesting stuff for web bikers.
Date
v1.0 written April 2003
Related
If you enjoyed Jim's photos, you should also check out Red-Haze.
Mailing list
Join the 63xc.com list.