Mike Hagburg wins Jo Burt original
in 63xc.com's Christmas Competition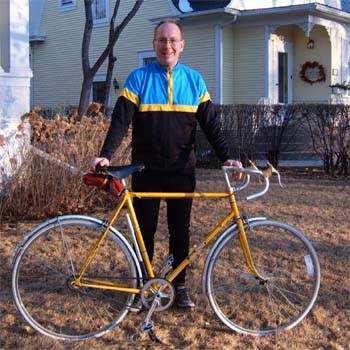 Mike Hagburg is a fixer from Bismarck, ND, pictured above with his prized Jack Taylor. "Nothing like old English iron," he observes, winningly, before commenting favourably on the bump-eating capabilities conferred on the bike by its 42" wheelbase.
We're showing Mike's picture because he won the Jo Burt original in our Christmas competition. It couldn't have gone to a nicer bloke. Mike made a splendid donation to Médecins sans Frontières / Doctors Without Frontiers, and also put up stoically with our unconscionable delays in getting the picture framed and shipped.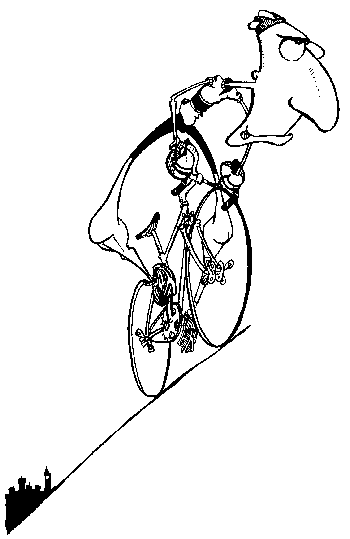 Thanks to all the people who entered the competition. We're glad you helped us swell the coffers of MSF and of the Campaign For Rural England, two seriously deserving causes.
The CPRE is an organisation which campaigns to protect and enhance the English countryside for the benefit of all. Donate online here.
MSF is an independent medical aid agency providing medical aid wherever needed, regardless of race, religion, politics or sex. You can donate direct to the US or UK offices, or find your local office here.