The Rear Peg Mount
by John Ward
John Ward is a one-man museum of old bikes and techniques. This short video clip shows him performing a rear peg mount on his old Sunbeam.
How Tis Done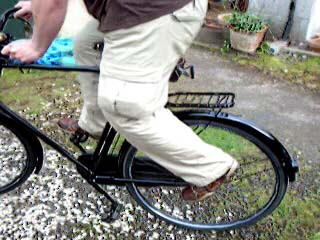 3MB MPEG file: playback in Windows Media Player or QuickTime.

Camera
Patrick Ward shot the video.
Date
v1.0 May 2007
Related
John Ward wrote for us about Flann O'Brien.
Mailing list
Join the 63xc.com list.