Pennine
by Jezz Harty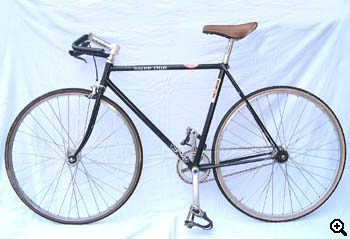 "hi will, this is jezz from the uk. both my fixed bikes go or have been ridden off road. This one's a Pennine grass track bike. it was my messenger bike a long time ago, it's been all over on-off road."

Related
Jezz Harty sold the Pennine to buy a new Pompino.
Date
v1.0 written October 2002
Mailing list
Join the 63xc.com list.